The building
Structural and conceptual consistency.
Nord Business Center comprises four blocks, each rising four floors above ground and linked together at all levels. The linear design of the blocks lends them practical and functional look, giving the buildings great visibility. The surrounding green areas welcome the visitor into the Business Center and offer a number paths between flower-beds and evergreen plants, leading into a spacious entrance hall and wide, well-lit workspaces.
Location
Links to the City Centre.

Nord Business Center is excellently located and very well connected to the city centre by Tramway n. 31, which links the complex to MM5 (Bignami) and MM3 (Zara Station) Underground, as well as by the two main arteries (Viale Zara and Viale Fulvio Testi) leading to the city's main railway station (Stazione Centrale) and to Milan's historic centre. The complex is also situated close to important main roads and motorways: the A4 Turin-Venice motorway is about 2 km away, while the northern section of Milan's orbital motorway and the S.S. 36 Valassina highway are close at hand. Airport distances: Linate 19 km, Orio al Serio 43 km, Malpensa 49 km
Details
Overall area of 22.220sqm, with 5.510sqm of communal areas
Green areas totalling 4.500sqm
Large parking area with over 300 stalls
Centralized porter's lodge
24h security, incl. holidays
4 floors in open-plan, based on modules of approx. 500sqm
Suspended ceilings with incorporated lighting
Raised floors
Fan-coil air conditioning and primary air treatment units
Electrical cabling layed under raised floor with electrical floor boxes
9 passenger lifts and 9 goods lifts
Energy class and performance C 22,8 kWh/m3a
Thanks to its versatile structure, with forms and materials to meet all requirements, the complex is suitable for firms wishing to set up headquarters and prestigious offices in the Milan area. The spaces offer opportunities for closed offices and open-plan spaces with a possibility of fractioning starting from about 500sqm. The various blocks are served by independent entrances and nine passenger lifts, as well as goods lifts. The comfort of the offices is guaranteed by state-of-theart air-conditioning systems, controlled by a software allowing occupants to adjust it according to their own needs. The Nord Business Center offers a European approach with Anglo-Saxon style: personality and character are combined with top-level organization and functionality.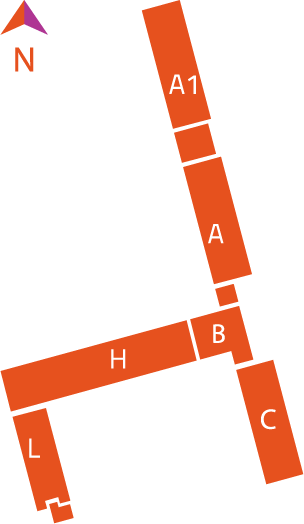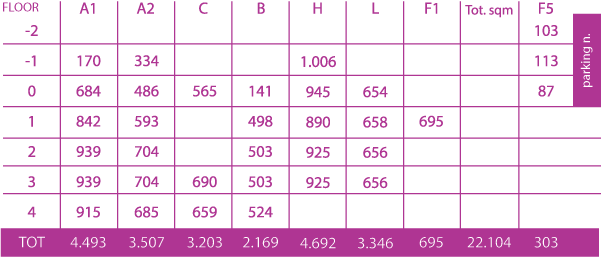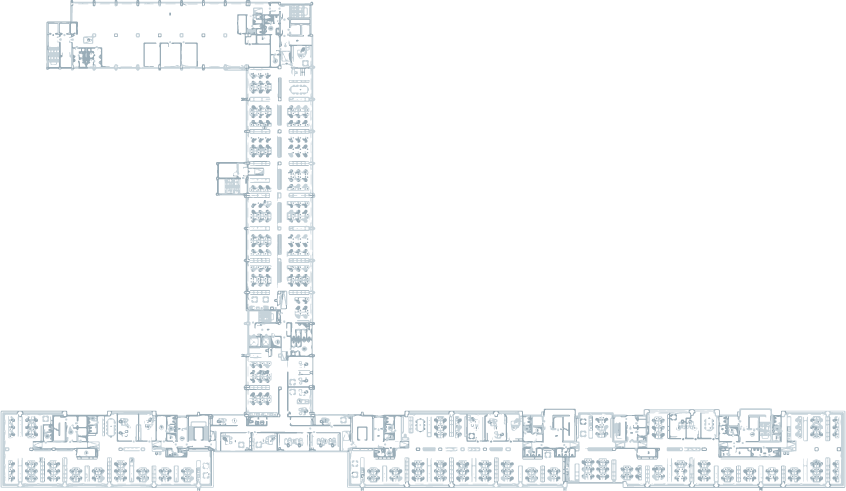 Plan of a standard floor of the complex

Standard plan of a section of a floor